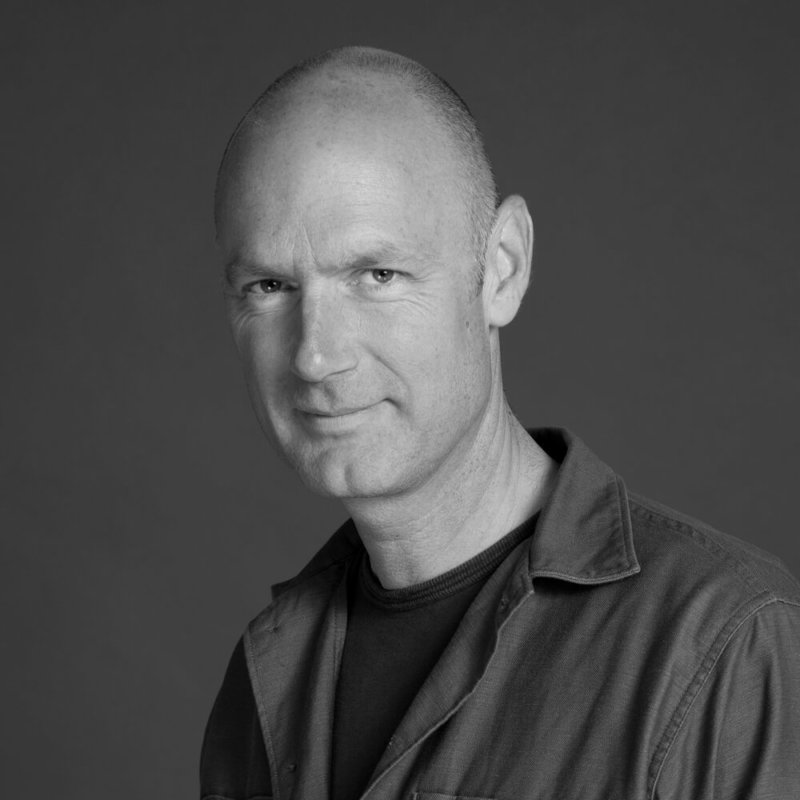 Lüchinger Architects (LA) in Rotterdam is opgericht door Joris Lüchinger Ir. (1975, Den Haag, Nederland). Lüchinger heeft bekendheid gekregen door gewonnen prijsvragen, zoals de volledig glazen brug in Hoofddorp en gerealiseerde projecten, zoals de optop kantoren in Rotterdam, het hotel Spielberk in Brno en diverse villa's. Verder heeft hij studies verricht naar integrale oplossingen voor duurzame gebouwen in samenwerking met vele internationale partijen. Hij is als architect en total engineer verantwoordelijk voor het nieuwe complex van Bolidt in Hendrik-Ido-Ambacht dat door een unieke vorm van samenwerking nieuwe kansen schept voor het bedrijfsleven.
In 2005 kreeg Lüchinger een stipendium van het Fonds van Beeldende Kunsten om een studiereis te maken en een eigen bureau op te richten. In de periode van 2002 tot en met 2006 was hij werkzaam bij Erick van Egeraat (EEA) en als projectarchitect verantwoordelijk voor de nieuwe Biomedische Faculteit van de Universiteit Utrecht, het A.A. Hijmans van den Berghgebouw. Dit project met spectaculaire lichtkokers van constructief glas is onderscheiden met de Rietveldprijs in 2007.
Lüchinger is sinds 2014 docent bij Vormstudie aan de Faculteit Bouwkunde van de TU Delft. Daarnaast geeft hij de Master Form, Structure and Aesthetics, binnen de vakgroep Architecture. In de periode van 2005 tot en met 2010 was hij als docent verbonden aan de Willem de Kooning Academie.
In 2013 richtte Lüchinger het bedrijf Nomat op, dat is gespecialiseerd in het omzetten van fotografische afbeeldingen in geperforeerd metaal voor unieke interieur- en exterieurtoepassingen.
Lüchingers Architects (LA) in Rotterdam was founded by Joris Lüchinger (1975, the Hague, the Netherlands). Lüchinger has become known for winning competitions, like the glass bridge in Hoofddorp and realized projects like the top-up offices in Rotterdam, the Spielberk hotel in Brno and several villas. Furthermore he has done research on integral solutions for sustainable buildings in collaboration with multiple international parties. He is fully responsible as both architect and engineer for the design of the new Bolidt complex in Hendrik-Ido-Ambacht, that by its unique way of collaborating creates new opportunities in the business field.
In 2005, Lüchinger received a stipendium from the Fine Arts Foundation to make a study trip and start his own firm. In the period between 2002 and 2006 he was working at Erick van Egeraat Architects (EEA) and was responsible as project architect for the design of the new Faculty of Biomedical Sciences of the University of Utrecht, named the A.A. Hijmans van den Bergh building. This project won the Rietveldprize in 2007 with its spectacular light tubes, made out of structural glass.
Since 2014 Lüchinger has been working as a tutor at the Architecture Faculty of Delft University of Technology, in the department of Architecture, form and modelling studies. He tutors students and helps them to experiment with new forms, digital modelling, 3D printing and lasertechnology. In the period from 2005 to 2010 he was a tutor at the Willem de Kooning Art Academy in Rotterdam.
In 2013 Lüchinger, in collaboration with Jorik Hamminga, started Nomat, a business that specializes in transforming photography into perforated steel plates that are used for acoustic purposes in interiors.
Publications